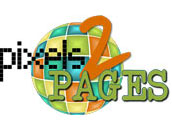 If you have ever purchased a computer program before, you know that often they come with paid support. Historian 4 & Artisan 4/5 are no different. While I will list free support below, those of you who want to truly master the more advanced aspects of these programs will find this group of experts to be well worth your money. They have various levels of membership, and I'm happy to schedule a consult with you to advise which level could be right for you.
One of the outstanding features of the Historian program is the cross-referencing feature, which is unequal in other organizational programs. I have created a series of pdf tutorials to support Historians to make the most of this feature as well as additional key components, e.g. software set-up, importing images and proper back-up. Please click here to access these tutorials.
By purchasing the Historian program and naming me, barborozco (just like that), in the Ambassador link at checkout, I will send you the password to unlock these tutorials, a $75 value.
FREE support from pixels2Pages for Historian 4 and Artisan 5: click here