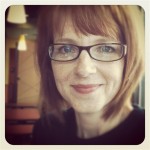 Corrine Lawrence
The weekend was a huge success for me. Not only did I get 65 pages completed (1.5 years in my family album), I was able to focus entirely on the task at hand making the final product a higher quality than if I was scrapping at home. And, of course, I thoroughly enjoyed the fun time with the ladies. The location and accommodations were excellent!
* Are you tired of taking photos just to watch them pile up?
* Have you seen how much you've gotten done at monthly workshops and wished for even more concentrated time to knock out a project that really matters to you?
* Is there 1 set of photos that, if you got them into an album, would take the pressure off?
* If you took this time at the retreat to organize your photos, how much easier would it be for you to complete those albums you have in mind?
* How much fun could that one special album be to someone you love? Maybe something like this.....
Attending a weekend retreat could be just the ticket to making those things happen for you!! It's 53 or 77 hours, depending on if you choose the 3 day or 4 day option, to do what YOU want to do:
bring your laptop and organize your digital images
organize your printed photos using our Power Sort process and boxes
have concentrated time to do the most important part of your photos... the stories: get inspiration and how-tos
work if/when you want to... relax, sleep, eat, watch movies, exercise and whatever else whenever YOU want

being immersed in keeping it as meaningful as possible while you "Dare to Be Done" the UNscrapbooking way

tips, ideas and strategies shared
And, you will be added to a secret Facebook group so we can get to know/reconnect with each other, as well as share specific prep info, workshops and a series of posts to get you ready to make the most of this retreat!!
Thank you so much, Barb, for the push to go. I have gotten soooo much done. Working full-time 7 days and having two little ones, I struggle to just organize everything and THINK! I was able to organize and get my first book completed! The food was awesome, and I loved having someone cook for me.   Jackie Lessler
Finished 2 albums that I have been working on for a year. Completed a whole destination album. The Create-Away Cottage is a fabulous facility. Came to this retreat from Hot Springs, AR and will definitely come again. Connie Lovett
THE PERKS:
6 (3 day) or 7 (4 day) yummy, chef prepared and home-cooked (NOT by you... or even cleaned up by you...ha!) meals plus snacks

your own comfy bed

beautiful surroundings which have been remodeled just to enhance the experience of album-makers

6 feet of table space plus a great, plush chair

free wi-fi

far enough to be "away", yet close enough to be home in an 90 minutes or less for many attendees
When: 3 day- Apr. 7, 9am, thru Apr. 9 @ 2pm OR 4 Day, add Apr. 6, 9am
Where: Welcome Home Retreat - please click on this link to learn all about our retreat location
Openings: 1-30, depending on when you make your reservation
Fee: $225/3 day OR $300/4 day
20% of fee deposit required at registration, non-refundable after Mar. 5; Balance due and non-refundable by Mar. 5 
To make your reservation, plz call Jackie @ 817.709.6338 or click here to reach Welcome Home Retreat's Contact page
To be with our group, tell Jackie you are with "Barb Orozco's group".                                                                                                                               
Questions? Plz send email: retreats@thestrategicscrapbook.com